Name:
Danto Uchiha
Age:
18
Appearance: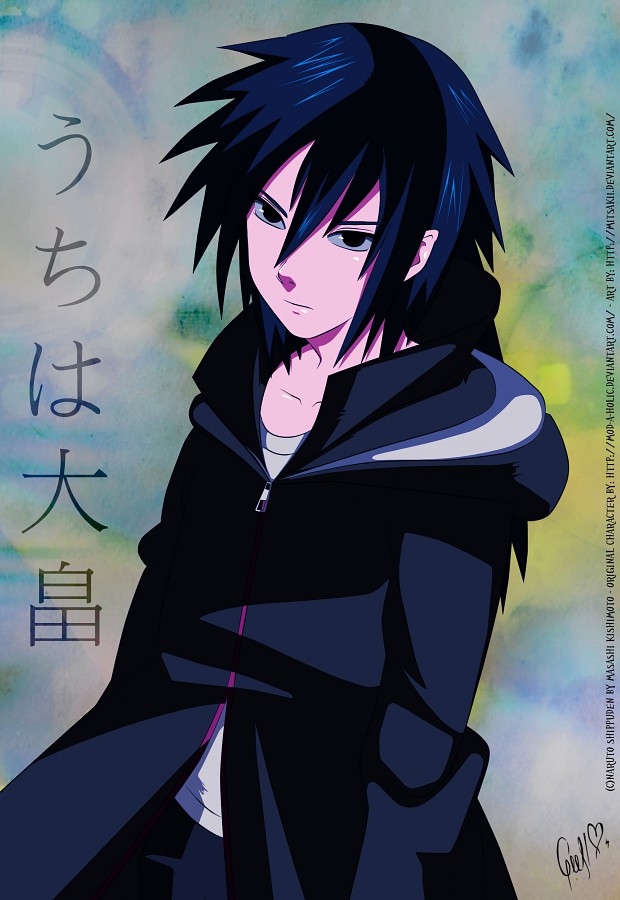 Rank:
Jounin
Elements:
Fire Water
Specialties:
Taijutsu (speed + hth) and Genjutsu
Village:
Konohagakure
Personality:
He is usually trys to be happy and up beat. But he can be very fiery and determined and focused when he has too.
History:
Genin Arc:
Danto was born and was raised in a slave trade. His parents unknown to him. At the age of 4 he unlocked the Sharingan when he was rescued by leaf ninja. He was put into special tutoring and care for his ability with it. He however was not alone, he had to live with a fellow uchiha, Izuba. The two of them some how bonded in a unique way. Through testing, they found out that they were cousins.
Chuunin Arc:
The Kages kept him a secret from the rest of the ninja world. Unknown to everyone, He was put in a special squad made for him to be in the chuunin exams. However there was a girl in the squad, a lovely beautiful girl. Danto fell in love with her, for the first time he was in love in his life. The too of them bonded. But in the the forest of death during the chuunins he got into a fight with dangerous ninja.He was forced to kill her to save his own life. And he watched as the girl he loved died right before his eyes. He went into a mad rage and killed every one else in the forest. He was given chuunin since he killed everybody else. He was tormented and shaken, the world now was fearful of him. He was locked away because the kages feared him. A year later he was released from prison.
Jounin arc:
People avoided him in the streets, his face recognized everywhere he went. The kages used him to kill people, he was nothing more then a tool to them. He became good friends with his cousin Izuba, however the two of them did not always get along. He soon did enough assassinations to get the rank of jounin despite his dangerous power.
Relationships:
Mother:
Unknown
Father:
Unknown
Cousin:
Izuba Uchiha
Goals:
To bring Honor back to the Uchiha Name.
Likes:
Quiet, Power, Training
Dislikes:
Evil, Injustice, Slavery
Additional Notes:
Unlocked Basic Sharingan, and Mangekyo Sharingan